Painless Rails
complexity management system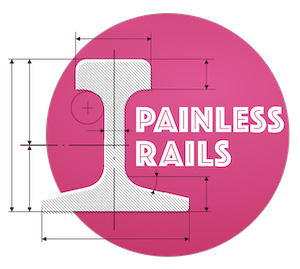 Presuppositions
Rails framework is awesome! It help us deliver value to our clients faster, and we love it for that.
But there's a problem: the code of long-lived Rails projects becomes super-complicated. It shouldn't be like that!
It is time to learn from all the diversity of existing complexity management techniques and converge them into a unified engineeringly optimal way of doing things.
«Painless Rails» is the approach to code organization in Ruby on Rails applications, engineered to manage complexity at any scale without compromising the joy of development.
Principles
Scalable complexity management system
Minimizes accidental complexity
Provides a healthy low-overhead alternative to callbacks
Allows you to handle essential complexity gradually
Prevents complexity clumps from appearing
Learn the approach
Currently «Painless Rails» is available as a book. It is a draft, but it alerady describes most of the required techniques.
The book content is going to be revamped. In doubts? Read more about the book.
Also, there will be a series of workshops to learn the approach in practice:
Meet the author
16 years of professional experience with Rails
Rails applications architecture explorer
Regular speaker at Ruby conferences
Former GitLab developer advocate